About Our Home Inspection Company
We have completed many different types of inspections. Including existing home inspections, new home inspections, construction phase inspections, 11 month inspections, pest and dryrot inspection.
A typical, full home inspection includes inspecting the drainage, siding, flashing, roofing, structural, electrical, plumbing, heating, and many more components of the home. Our goal is to provide you (our client) with as much information about the current condition of the home as we can. Our attention to detail and our thoroughness are reflected in our narrative reporting format.
For almost a decade we have provided honest, objective, and thorough inspection reports. From the first contact with us through the inspection delivery and explanation of your report, you will experience the ultimate in professionalism.
My Qualifications
I am an Oregon Certified Home Inspector, licensed by the State of Oregon Construction Contractors Board (CCB#163840, OCHI# 908)
I am and have been a member of the American Institute of Inspectors for the last 6 years. I attend educational classes and conferences on a regular basis and continue to advance my training and experience to better serve my clients.
I have performed approx 800-900 full home inspections during the past 6 years.
I have performed thousands of Construction Phase Inspections for lending institutions during the past 6 years.
I have performed nearly 100 Foundation Certification Inspections for Manufactured Homes.
Oregon Certified Home Inspector

Member American Institute of Inspectors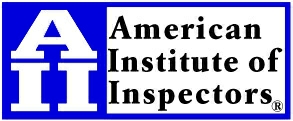 Bookmark/Search this post with